The first Finnish growth investor for technology companies, Voland Partners, adds value as a co-entrepreneur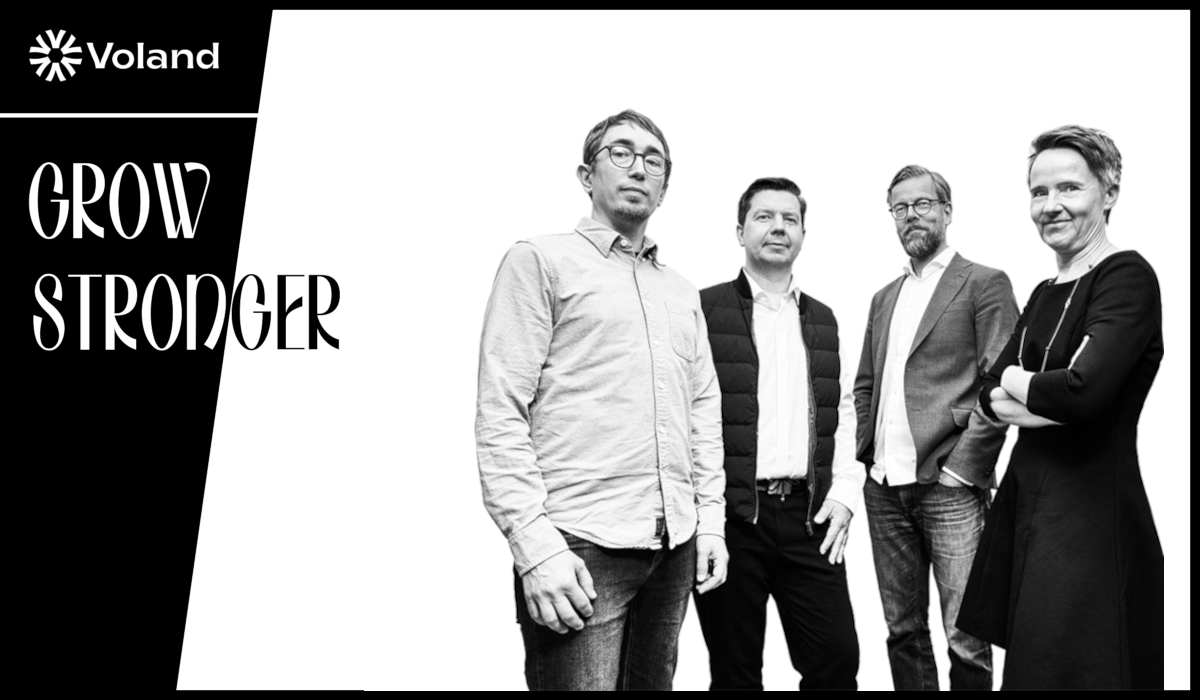 A new Finnish technology investor Voland Partners launched today. A hands-on technology investor, Voland Partners is on a mission to work with Finnish entrepreneurs to responsibly build prosperous technology companies.
One of a kind private equity firm, Voland Partners' ambition is to work hands-on with Finnish technology entrepreneurs to help them succeed to grow world-class companies. The first fund issued, the Voland Technology Growth Fund I, concentrates on minority investments in growing technology companies with a turnover of EUR 5–25 million and positive cashflows.
Collectively, Voland Partners have 80 years' experience acting in executive positions in the technology sector in Finland and abroad and understand the unique operational pressures that growth-stage companies face. Therefore, in addition to capital, Voland Partners is offering ambitious technology entrepreneurs a professional partnership and co-entrepreneurship.
"Our value-adding approach differentiates us from other investors. Our mission is to support tech entrepreneurs by utilizing our deep domain expertise and top technology field experience. As responsible co-entrepreneurs, with a passion for ESG responsible policies, we want to grow companies that benefit the whole of society. We believe that promising growth companies will attract more capital to Finland, creating employment, as well as boosting economic growth," says Veera Sylvius, CEO of Voland Partners.
Voland's team is made up of experienced executives, investors, and board professionals. Its versatile expertise in international business, value-based leadership, strategy work, growth leading, M&A transactions and IPOs will be available to all its portfolio companies.
Voland Partners starts with a €80M fund
The well-known investors behind the first Voland fund include TESI, Keskinäinen Työeläkevakuutusyhtiö Elo, Brade Oy, Novametor Oy, Teknologiateollisuuden 100-vuotissäätiö, Konstsamfundet Ventures Ab, and top names in the technology field such as Risto Virkkala form ePassi and Eficode, Michael Falck from Relex Solutions, Timur Kärki from Gofore and Antti Pelkonen from Bitfactor.
"We are delighted to have the backing of such esteemed investors. This advocates that a technology-oriented specialist is much needed in the Finnish growth company investor scene," says Veera Sylvius.
For further information, please contact:
Veera Sylvius, CEO, tel +358 400 658 589, veera.sylvius@voland.fi
Erkka Niemi, Chair of the Board, tel +358 40 713 1568, erkka.niemi@voland.fi