voland partners
We are a hands-on technology growth investor. A trusted partner for ambitious entrepreneurs, applying our cutting-edge expertise to enhance our portfolio companies.
Our mission is to work with entrepreneurs to responsibly build prosperous technology companies. Together we create success stories to benefit the whole of society.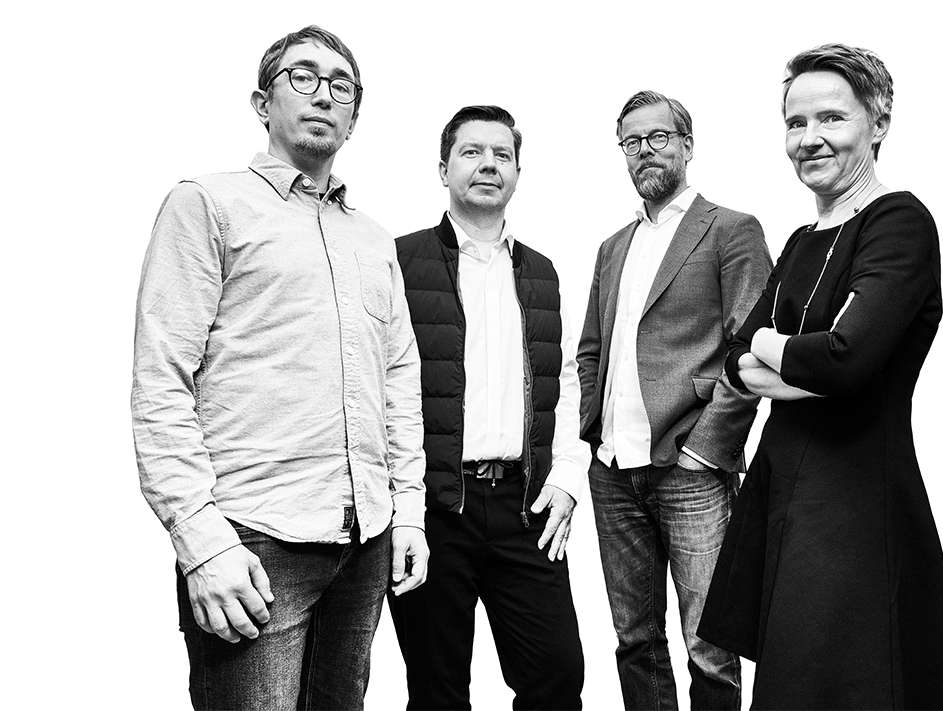 INVESTMENT
STRATEGY
Voland Technology Growth Fund I invests in Finnish, ambitious, growing technology companies. We make minority investments in companies with a proven business model. We work hand-in-hand with them to take them to the next level. We create value: responsible, strong and fast companies that can weather the storm and make the most of any tailwinds for the best exits.

We have a strong emphasis on strategy and its disciplined implementation. As co-entrepreneurs, we work to reach our portfolio company's full potential, while enjoying the ride, together.
TECHNOLOGY
Digital technologies continue to change industries and value chains at an unprecedented speed. The untapped entrepreneurial ambition within Finland is the perfect platform for international technology success. But the investment capability and the experience to define and then lead the necessary strategic steps has been missing. Voland offers entrepreneurs and portfolio companies the hands-on expertise and tools to guide them through the process.
RESPONSIBILITY
Download our responsibility report and read more on our responsible conduct here.
In addition to our passion for technology, we are fully committed to Environmental, Social and Governance (ESG) responsibility. Our strong emphasis on responsible conduct is reflected in the value creation of our portfolio companies. We believe that improving and integrating ESG into growth companies' strategies is vital for them to flourish. We not only identify and mitigate ESG risks, but also identify business opportunities based on sustainable development.

Taking good care of the Environmental, Social, Governance and business viability means the companies we work with are built on solid foundations. We support our portfolio companies in developing strategies that take the present and future ESG requirements and opportunities into account.
GROWTH CAPITAL
Growth Capital is one of the fastest growing private equity strategies in the market today. It has proven to provide superior investor returns with a moderate risk.

However, we believe supporting growing technology companies with funding and co-entrepreneurship is often the key in many a successful company's lifecycle. This approach can realise the growth ambitions of a company's entrepreneur and prevent good companies from being acquired too early, benefiting all stakeholders.

We unleash the value within the Finnish technology companies we work with, responsibly supporting their growth. As a result, we can benefit the whole of society. We create superior value by working hands-on with our portfolio companies, applying our unparalleled experience.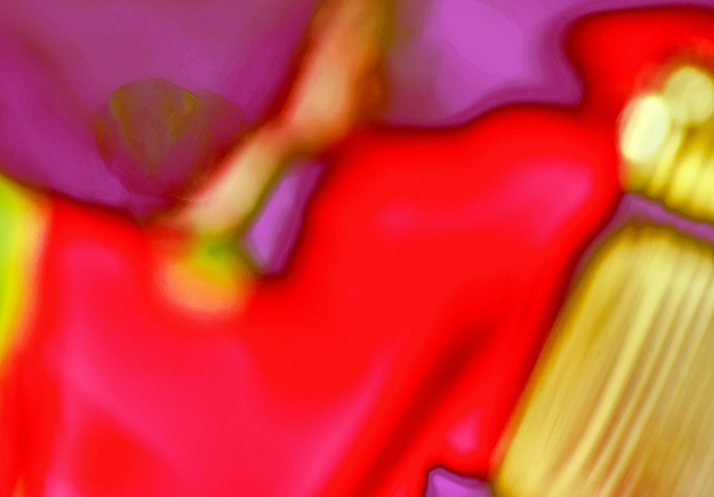 With our distinguished value-creation approach we take ambitious entrepreneurs to the next level.
In addition to capital, we offer deep domain expertise and strategic insights to ambitious technology entrepreneurs. Plus, a professional partnership and co-entrepreneurship. With the help of our advisors, we find the best board level talent and act as responsible partners, sharing the challenge of developing the business to reach jointly set goals.

We collaborate with management teams and provide access to the right mix of operating skills and specialist sector experience. We assess the company's status quo and together plan the growth strategies we can jointly take to enhance strategic value, utilizing our proven value creation framework.
Are you a technology entrepreneur? We'd love to meet up. Please fill in the contact form or send us an email.

Cloud1 is a Finnish specialist company focused on data-driven cloud service solutions. Cloud1 helps its customers transform data into real business benefits, improve productivity and increase process efficiency. Cloud1's services consist of Azure expertise, architecture design, agile development of analytics, data and integration solutions, as well as Microsoft advanced analytics and low code solutions. In 2022, Cloud1 had a sales revenue of around 8 million euros. Read more: www.cloud1.fi
Balanco Accounting is a reputable accounting services company providing comprehensive financial solutions. Balanco challenges established players by introducing innovative technologies such as AI, cloud services and automation, and renewing the established ways of working to the benefit of its customers. With a commitment to excellence and a customer-centric approach, Balanco has positioned itself as a trusted partner for businesses seeking to streamline their accounting tasks, tax strategies, payroll processing and it offers a wide range of business advisory services. Read more: www.balanco.fi/en
TEAM
We are a highly experienced and diverse team delivering proven results and uncompromised responsible conduct. Each of our partners have over 20 years' experience acting in executive positions in the technology sector in Finland and abroad. Combined with our trusted advisors, we have a solid track record of thriving business conduct and an excellent reputation in the field.
We understand the unique operational pressures that growth-stage companies face. To realise our portfolio's full potential, we act as hands-on co-entrepreneurs. We are pragmatic, hard-working partners, who believe life is too short to be spent on meaningless pursuits.
MISSION
We work together with entrepreneurs to responsibly build prosperous technology companies. These create success stories which benefit the whole of society.
VALUES
Values form the basis of what we do and the rationale for our passion. As a result, we do not compromise on our values. No matter the situation.
Collaboration
We achieve magical results by supporting each other, valuing diversity, appreciating each other's contribution, and being our authentic selves in every interaction.
Responsibility
Voland has an unwavering commitment to responsible conduct undertaken with the highest integrity. We always act in a respectful and professional manner.
Entrepreneurship
We value courage, ambition, and execution, and we want to make a positive impact to the surrounding society and economy.
All of our emails are in the form of forename.surename@voland.fi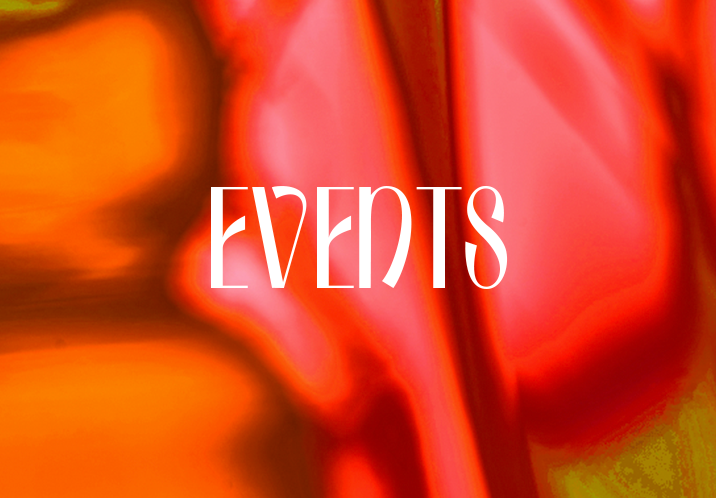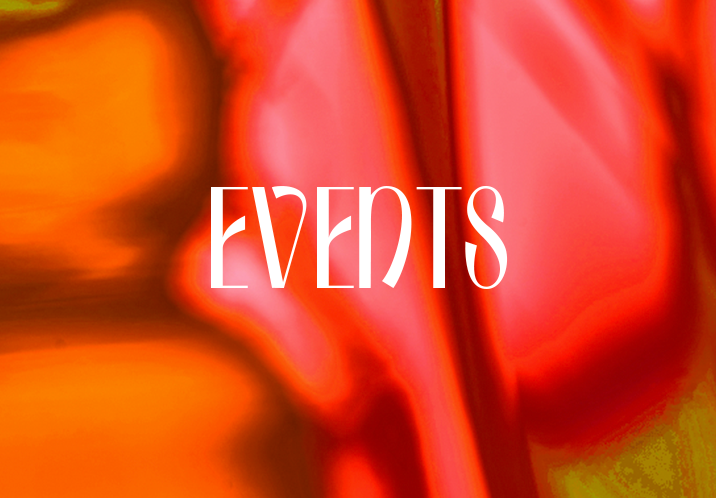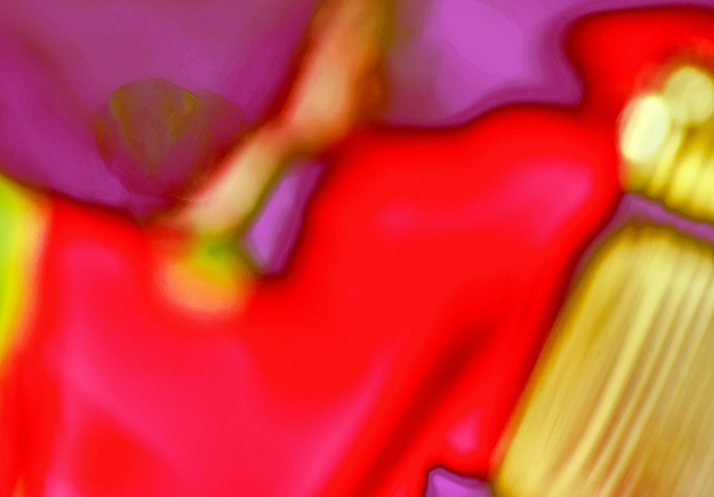 We work within an inspiring, high performance team culture, which values collaboration, entrepreneurship, and responsibility. Authenticity, honesty and openness always achieve the best results. Voland offers an environment where it is easy to fall in love with the job.

All our employees' talents and opinions matter. Therefore, we operate within a low hierarchy, modern working environment, with healthy leadership principles and guaranteed responsible conduct. We offer our employees a competitive renumeration package as well as a fascinating career opportunity.

Do you love working with other inspiring minds to achieve a meaningful outcome? Then check out our vacancies on Linkedin or get in touch by email or through our contact form to arrange a meet-up.
Voland Partners is a member of the Finnish Venture Capital Association (FVCA). We are involved in the activities of FVCA to promote the development of the venture capital industry and promote cooperation; specifically in the ESG and sustainable finance working groups of the association. We are compliant with the transparency Rules and Guidelines of the association and want to promote responsibility throughout the industry.
Responsibility is in Voland's DNA. We believe that integrating ESG into growth company strategy is an imperative for technology companies to flourish in the future. In addition to ESG risk identification and mitigation, it is essential to identify business opportunities based on ESG development.
We obey our comprehensive Responsible Investment Policy that is based on our values, compliant with the UN PRI, mapped against the UN SGD's, and reflects our compliance with the SFDR Article 8. It covers the whole lifecycle of how we work both internally and with our portfolio companies, starting from initial discussions, the collaboration assessment, planning and due diligence, and finally to the value creation as co-entrepreneurs aiming at common exits. It also describes how we report to the relevant stakeholders.
Should you be interested in learning more about our Responsible Investment Policy, please contact Veera Sylvius, Managing Partner,+358400658589.
The Voland Technology Growth Fund I is an 'Article 8' fund under the Sustainable Finance Disclosure Regulation ("SFDR"). The fund promotes environmental or social characteristics but does not have as its objective a sustainable investment.
The way we promote environmental or social characteristics is by
Assessing sustainability risks throughout the investment process
Following and improving general sustainability indicators, applicable to each portfolio company
Following and improving specific sustainability indicators, selected by a company-specific materiality assessment, as part of our value creation framework
Taking into account the specific PAI (Principal Adverse Indicator) indicators as set out in the RTS (ESA Final Report on Product Disclosures (RTS)
The Sustainability indicators measure how the environmental or social characteristics promoted by the fund are attained.
The common indicators are:
o Environmental: Carbon Footprint
o Social: Employee well-being and satisfaction
o Governance:
age, gender, minorities and educational diversity of the board
female and minority participation in management/director level positions
age, gender, minorities, disabilities and educational diversity of the management group
maturity of management structure and processes
measurement of employee satisfaction and other relevant well-being measures
board and management group level review of strategic and ESG programs
anti-bribery and corruption
internal audits
board and management group self -assessments
internal and external ESG reporting
The specific indicators are found as a result of a materiality analysis: we follow our integrated ESG approach, that is embedded in the Value Creation Framework, together with the strategic programs that identify the material development programs for each company.
Should you be interested in learning more about our Sustainable Finance Compliance, please contact Veera Sylvius, Managing Partner,+358 400 658 589.
The Voland Technology Growth Fund I takes into account the PAI indicators as set out in Article 6 of the RTS (Regulatory Technical Standards) before the investment decision and during the investment period in the following manner:
Before Investment, as part of the Due Diligence:
A thorough ESG Due Diligence is conducted, containing the PAI indicators as well as other relevant parameters drawn from e.g. TCFD and SASB and other relevant frameworks
Where a specific indicator is in an unacceptable level to an extent that is considered a sustainability risk, and actions cannot be taken to remedy the situation, the investment process in halted.
Where a specific indicator is in an unacceptable level to an extent that is considered a sustainability risk, and actions can be taken to mitigate the risk, plans are made in order to reach the acceptable level in a defined time period, and the investment process is not halted.
Where a specific indicator is considered to be material in the materiality assessment, and there are possibilities to improve it, plans are made to improve it, as part of the Value Creation Plan of the investment process, and the investment process is not halted.
When investment is made, in the yearly reporting:
The PAI indicators are measured according to the Article 6 of the RTS
A historical comparison of the indicators from past periods is made
Plans are made on how to improve the PAI's whose progress is not favorable. The plans will include:

specific, numeric targets
schedule
a nominated director responsible of reaching the specific target

The results are gathered in the portfolio level to indicate the overall impact of the Fund
Download our responsibility report and read more on our responsible conduct here.
When assessing the sustainability risks Voland applies the legal definition of sustainability risk included in the EU Sustainable Finance Disclosure Regulation (SFDR):
'Sustainability risk' means an environmental, social or governance event or condition that, if it occurs, could cause an actual or a potential material negative impact on the value of the investment.
The definition has two core elements (1) an event/condition from the broad ESG spectrum that (2) could cause a material negative impact on the value of the portfolio. This means that Voland is expected to identify relevant ESG risks and subsequently determine which of them are material in the short, medium and long term with regard to its investment strategies.
The concept of double materiality means, that whereas the investments may have negative effects to the society of environment (Principal Adverse Impacts), the Sustainability Risks impact the investment per se.
Sustainability risks can be related to environmental, social and governance practices. Voland uses various proprietary and external tools to identify and evaluate sustainability factors and related risks. Our Investment due diligence and risk management and value creation frameworks identify and evaluate material risks.
The management of sustainability risks is integrated in our processes and are shortly described in inn our specific Responsible Investment Policy.
Impacts of sustainability risks on the returns
Sustainability factors - such as environmental, social and employee matters, respect for human rights, anti-corruption, and anti-bribery matters - may have a positive or negative impact on the financial performance of our investments.
Assessment of negative Impacts is made together with the risk assessment
Should the risk assessment reveal material risks, that we anticipate hard to mitigate, the investment process is halted. In general, no financial impact will be accepted in any investment.
Should we identify risks, that have financial impacts, but can be remedied, plans are made to reach the acceptable level in a defined time period, and the investment process is not halted.
Assessment of positive impact is essentially a result of the materiality analysis. ESG factor can increase cash-flows in several ways, as described in our Responsible Investment Policy.
We conduct our business in compliance with applicable laws and regulations as well as the Voland Code of Conduct. Please report any issues to either Erkka Niemi (Chair of the Board) or Veera Sylvius (Managing Partner).
Voland Partners was founded in 2021 and is fully owned by its partners.
Voland Technology Growth Fund I, size €56.8M, 2022 vintage.
The investors of the Voland Technology Growth Fund I are Finnish institutional and private investors. The list includes institutions like TESI, Keskinäinen työeläkevakuutusyhtiö Elo, Valion eläkekassa, OP-Henkivakuutus Oy, Teknologiateollisuuden 100 -vuotissäätiö, Suomalainen Lääkäriseura Duodecim, and Konstsamfundet Ventures, as well as family offices like Stephen Industries Oy, Brade Oy and Novametor Oy. Furthermore, a number of successful technology entrepreneurs like Michael Falck (Relex Solutions), Timur Kärki (Gofore), and Antti Pelkonen (Bitfactor) have joined Voland as investors.
Veera Sylvius, Managing Partner
tel. +358 400 658 589